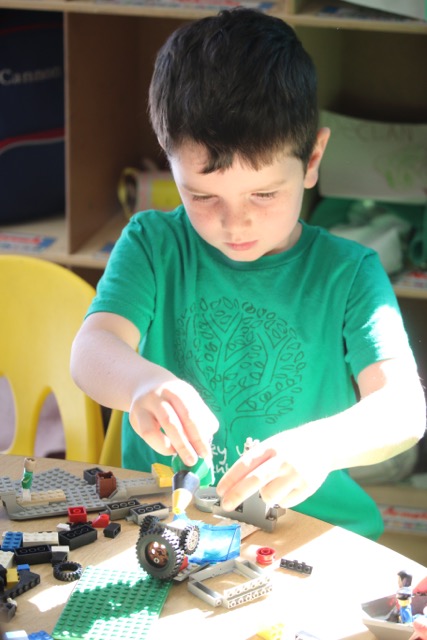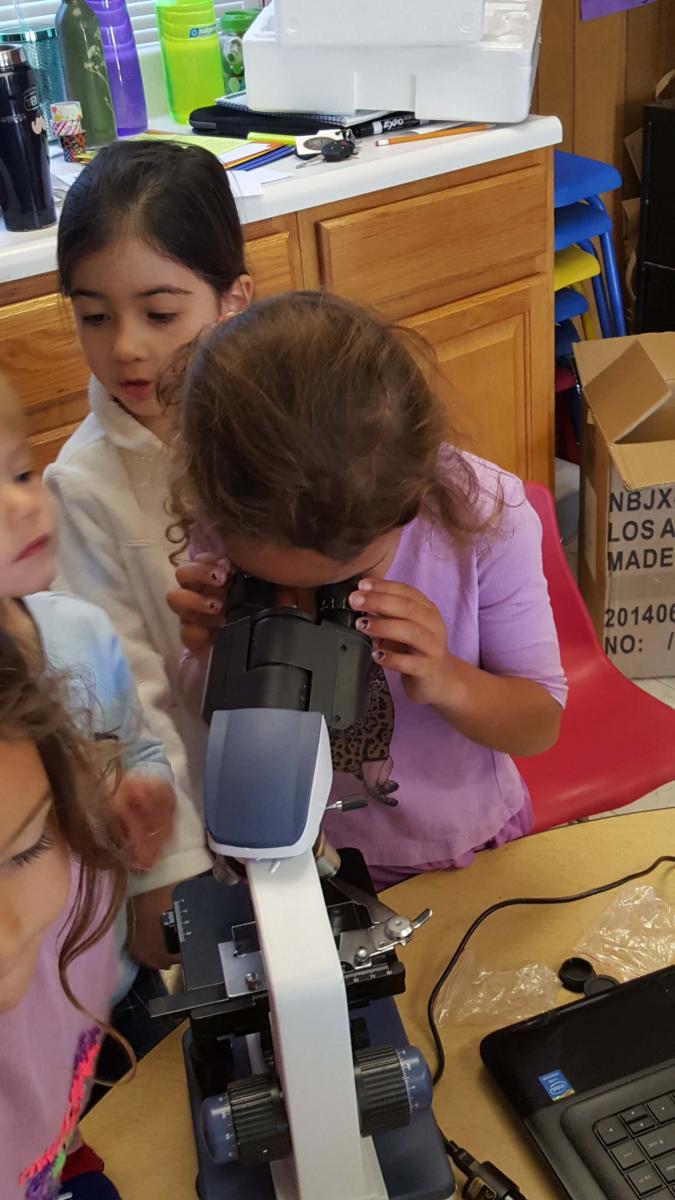 Children in their third year of nursery school have the option of enrolling in our Developmental Kindergarten program. DK a year-long program held twice each week on either Mon/Wed OR Tue/Thurs which extends your child's day until 3:30pm. This program complements the morning Pre-K classes. Children will attend a Pre-K class in the morning, eat their lunch at school, and begin DK after lunch. Because of the academic nature of both public and private Kindergarten programs, this third year option provides young children the opportunity to be cognitively, socially, emotionally, and physically ready.
Our goal is to provide a hands-on environment that is stimulating and multisensory and appeals to all learning styles—visual, auditory, and kinesthetic. We foster a love for learning and provide children with the skills they'll need to be successful the following year in Kindergarten. This program concentrates on introducing pre-kindergarten skills including increased independence, responsibility for their own work and personal belongings, writing, pre-reading, pre-math, and science experiments all presented in a hands-on way that is fun and engaging. We purposefully want to give each child additional time to adjust to greater expectations.
Our program builds on what is being done in the morning Pre-K classes by providing older children with the opportunity to be challenged a little more and to move forward at their own pace. For some children, DK provides the opportunity to transition from one classroom to another preparing them for the multiple learning centers in Kindergarten (e.g. science lab, computer lab, music room, art room, etc.) and keeping track of their belongings as they go. The program employs a thematic approach that focuses one day each week on Language Arts and one day on Math and Science, with additional opportunities for gross and fine motor development. There will be some worksheet activities, however, the emphasis will be on children experiencing success through various age appropriate and fun activities.
We believe that there is a fine line between preparing children for what to expect in Kindergarten and providing a Developmental Kindergarten program that keeps children engaged, yet not overwhelmed, with a full week of very long days. Our DK students are still young children who need time to explore, discover, and learn in a nursery school setting.