PARENT AND ME CLASSES
Parents and children enjoy Parent & Me classes together. Children will have an opportunity to participate in a variety of age-appropriate activities, including socialization and experiences in art, music, body movement, manipulatives, and much more. Parents will have opportunities to share the exciting, and sometimes frustrating, experiences of parenting. Parent & Me meets one day each week. Classes are grouped according to age with a 6-month span in each class.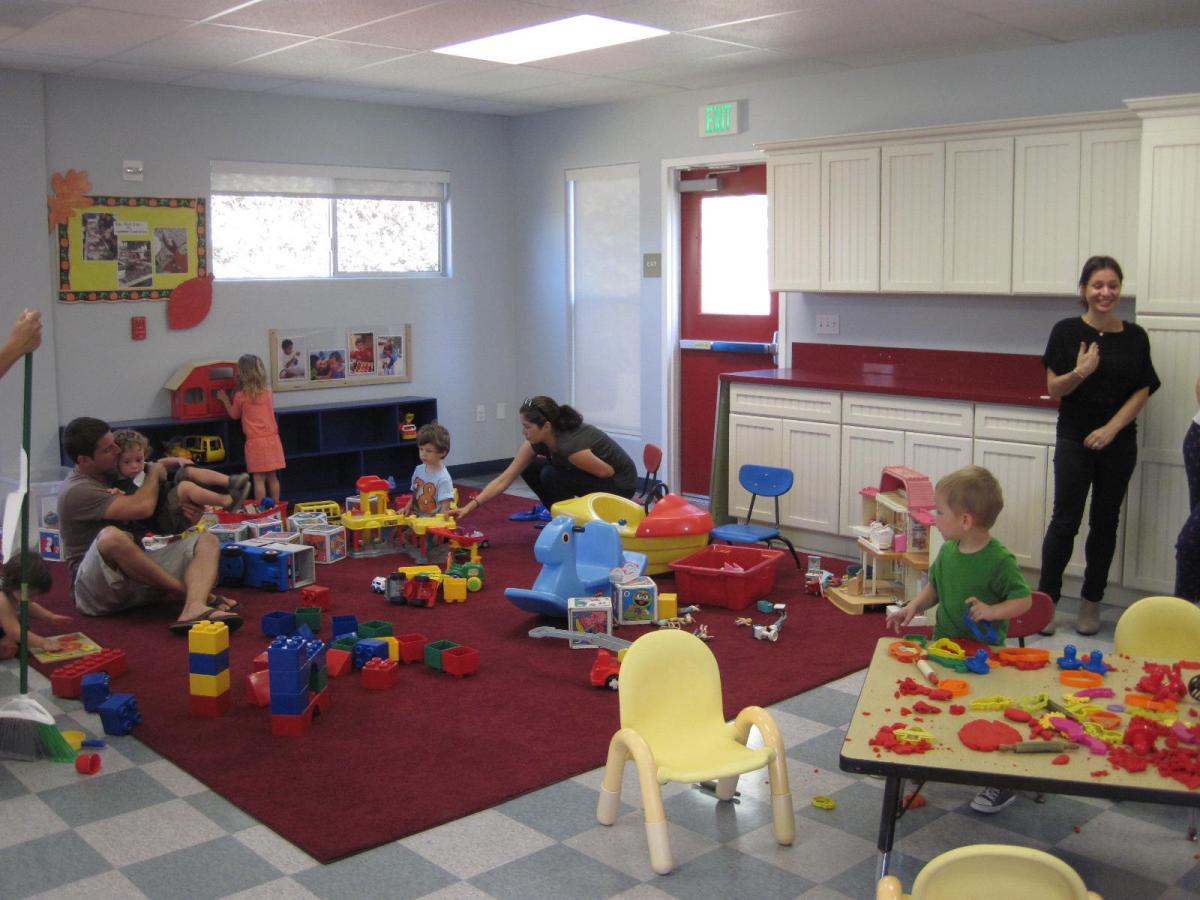 Schedule of Parent & Me Classes
Fall Semester: Late September through end of January Spring Semester: Beginning of February through end of May.
Ages are determined as of September 1st, each year:
14-20 months (1.2-1.8 yrs./mos.)- Monday 9:00-10:15am
18-26 months (1.9-2.4 yrs./mos.)- Tuesday 9:00-10:15am
21-28 months (1.9-2.4 yrs./mos.)- Wednesday 9:00-10:15am
12-17 months (1.0-1.5 yrs/mos.)- Thursday 9:00-10:15am
Current Tuition: $45.00 per day. Classes usually run 14-16 weeks depending on the holiday schedule.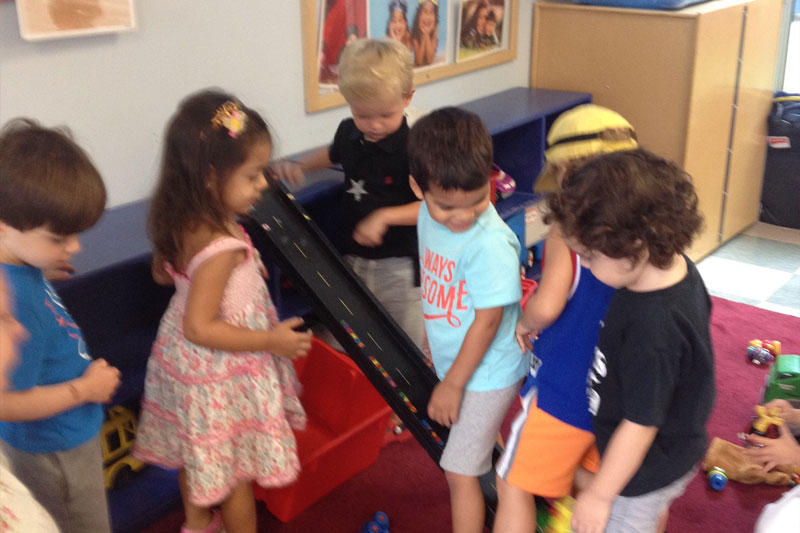 TRANSITION CLASSES
Transition is designed for those children with birthdays between January and June who just miss our nursery school cut-off. Not everyone will participate in this program. The Transition program is a bridge between the Parent and Me Program and the regular Nursery School Program. In the beginning, child and parent (or grandparent or caregiver) will attend Transition together, gradually working toward successful separation. The class will meet two times per week and will provide the opportunity for children to begin relating to their teachers in a group situation. The daily schedule is planned to provide a balance of indoor/outdoor, quiet/active, individual/group, large muscle/small muscle and child initiated/staff initiated activities.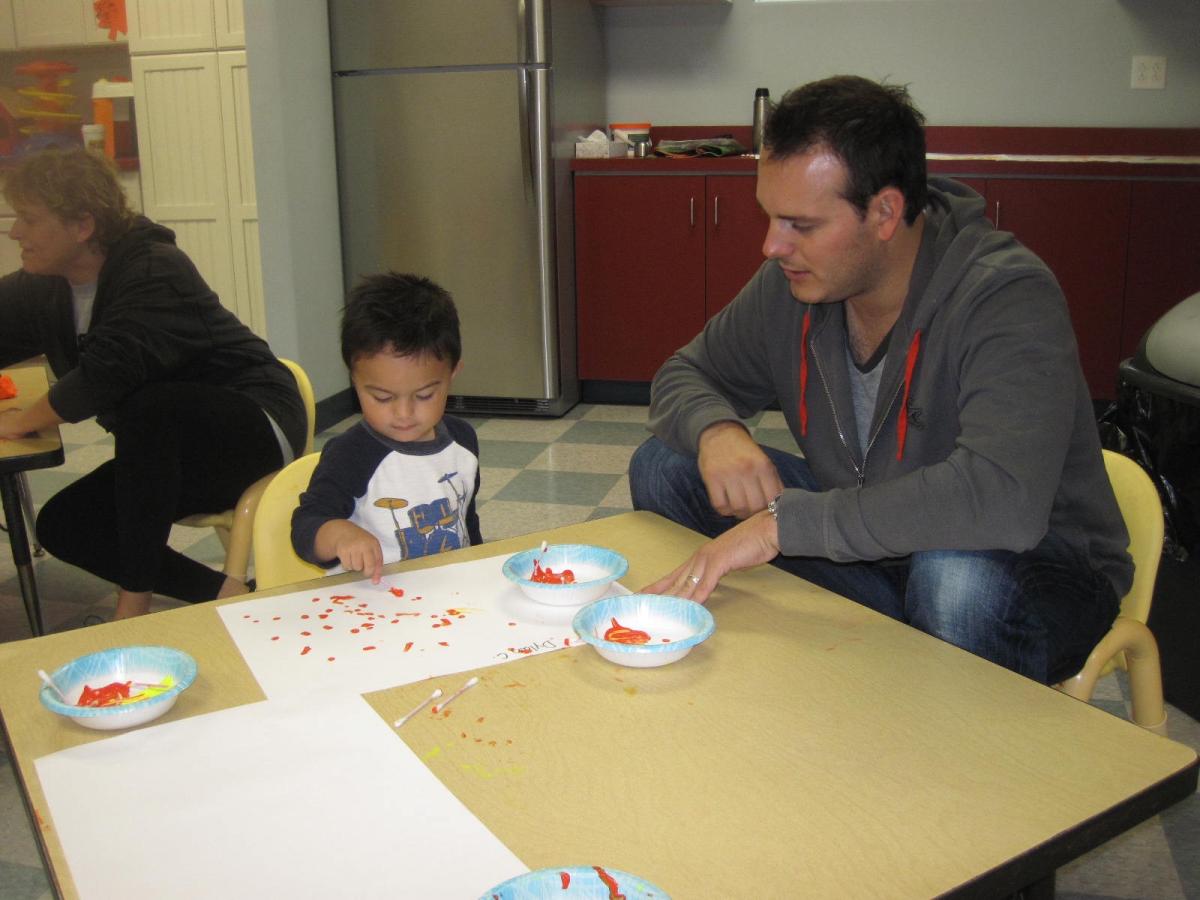 Schedule of Transition Classes
Transition classes begin in late September and conclude at the end of May each school year. Classes meet twice a week on either Mon/Wed or Tues/Thurs.
Ages are determined as of September 1st, each year:
2.3-2.8 yrs./mos. Monday and Wednesday 10:30am - 12:00noon 2.3-2.8 yrs./mos. Tuesday and Thursday 10:30am - 12:00noon
Transition classes will meet for 1 hour and 30 minutes for the first half of the school year. Once children have returned to school and gotten back into the routine following Winter Break, classes will be extended to 2 hours and run from 10:30am to 12:30pm towards the end of January.
Current Tuition: $400 per month