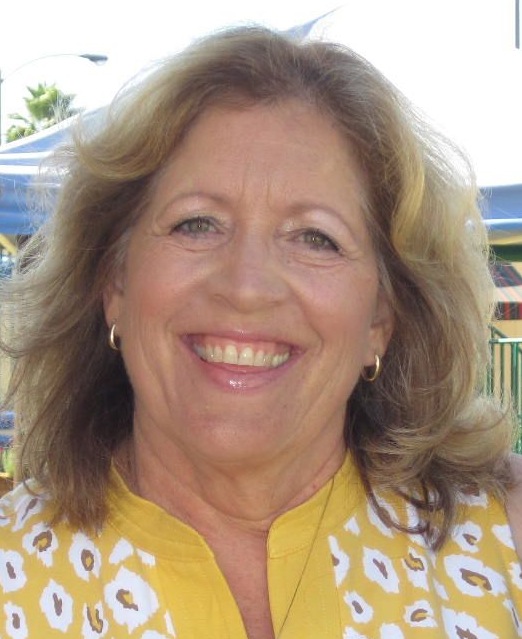 Welcome
Dear Parents,

Thank you so much for your interest in The Sherman Oaks Nursery School, which we lovingly refer to as "TSONS."

It has been my pleasure to be associated with TSONS for over forty years as a teacher, parent, and administrator. I believe in our philosophy which I have seen work for countless children and their families. This is a time of phenomenal growth and development on the part of your child. At no other time in their life will they absorb, integrate and process as much as they do in the nursery school years.

Our first goal is to nurture children as they grow cognitively, socially, emotionally and physically. Our second is to be your partner in this phase of your child's development and to offer guidance as you make important decisions regarding developmental and educational issues. As well, you will find that TSONS will provide you with a community of like-minded families to share special school events, carpool responsibilities and in many cases, to begin long-lasting friendships.

Please call or e-mail us with any questions you may have or to schedule a tour. Let us share this special place with you.

Kathy Hilton, Director
818-787-6481
[email protected]
Kathy Hilton's Biography
Kathy Hilton has been with the Sherman Oaks Nursery School program for over forty years. Her story begins at the Sherman Oaks Presbyterian Nursery School where, armed with her degree in Early Childhood Education, she began student teaching at the nursery school there in 1972 under Director, Wendy Cummings. It is Wendy's program, philosophy, tone and priorities that ultimately became TSONS, as it is known today.
As a new "Mrs. Hilton," she joined the teaching staff in 1974 and taught in all the classrooms, for every age level, and in all the enrichment programs offered. Kathy and her husband, Gary, became parents along the way to two sons. She was able to arrange not to be a teacher in her son's classrooms so that she could also be a volunteer parent, here at nursery school and beyond. Kathy has found that the dual role of parent and teacher has been invaluable in her understanding of and caring about all that parents face in raising their children.
The entire program moved to its current location in 1988 and changed its name to The Sherman Oaks Nursery School. Kathy was tremendously instrumental in the changeover to the school's current site. There were temporary classrooms when the school opened, but the class names were the same, and Kathy taught with Lois Shepes in the Cottage for the next several years.
In June 1990, Kathy Hilton, who had been teaching at the school for seventeen years, was named Co-Director with Wendy Cummings. A few years later, upon Wendy's retirement, Kathy was joined by Joan Connelly in that same Co-Director position. Over the next decade, under Kathy's leadership, the school continued to evolve and grow. The core strengths of the program remained the same with the focus on an age appropriate, whole child curriculum and an emphasis on the importance of building a sense of school community. The biggest changes could be seen in the physical campus that blossomed due to the fundraising and generosity of so many individuals who believed that this school was a wonderful place for their children to begin their educational experience.
In June 2001, Kathy Hilton became the sole Director of the school and remains in that position to this day.
TSONS has a Board of Directors, however Kathy is responsible for the day-to-day running of the school, staffing and for keeping the educational program sound. She oversees the curriculum in all the classrooms and additional programs, and strives to continually stay current in innovations and developments in the field of early childhood education. She networks with other educators and provides continuing educational opportunities to the staff. Kathy and the Board pass a working budget for the school as well as fundraising, family event and community building activities.
Kathy's leadership over the years has ensured that the Sherman Oaks Nursery School, affectionately known as TSONS, has remained a leader in the early childhood education field, a beacon for parents who want the best for their children, and a model for a well-run program among its peers.
And while doing all that, Kathy always has time to speak with a parent who has an individual concern and to give all her attention, experience and compassion to that moment regardless of anything else that might be going on. It is that ability, to make everyone who comes into her office feel important, understood, and cared for, that sets her apart and makes TSONS the special place that it is.
And in her spare time, Kathy loves scrapbooking and anything to do with photos. She and Gary also both share a love of lighthouses. When she is able to get away from school, they try to visit and stay in as many as possible. She is also a grandmother and enjoys spending as much time as she can with her grandson.